Who am I ?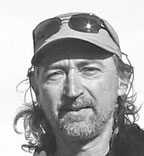 As a passionate nature, open spaces and mountains lover, I have chosen a profession closely related to these passions : for several years now, I have been working as a Mountain Leader* in various parts of Europe and South America.
I first discovered the massif of "Los Picos de Europa" in 1995. I was immediately fascinated by the beauty of the landscapes and the rich diversity of the natural environment. I decided to settle there and chose Arenas de Cabrales as my home base, a small Asturian village located at the junction of the rivers Cares and Casaño, at the foot of the north side of the massif.

I have selected for you a large variety of itineraries, including short walks of a few hours to treks of several days. I have favoured footpaths seldom used by the public.
As well as their physical aspect, the outings offer dramatic scenery and environmental and/or historical interest.
With an independent approach to green tourism, I personally lead all English, French and Spanish speaking groups. My first preoccupations are safety, conviviality and respect of nature.
My partners (accommodation, transfers,…) are small local operators, independent of the mass tourism industry.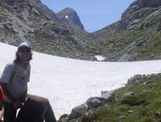 Whether you are an individual, a group, a tour operator or a travel agency, I am entirely at your service for further information. Don't hesitate to contact me!
If you decide to join me, it will be my great pleasure to share my love for this area with you.
                                                                                                    Karlos